2023

EVOLUT30N

The best of 30 years is presented in a brilliant show that he has never seen before. DJ BoBo has come up with something very special for the anniversary and conjures up not one but three spectacular stages in the large concert arenas. A show of superlatives, unique costumes, breathtaking choreographies supported by impressive video effects and a gigantic light show! With EVOLUT30N, fans can expect an unforgettable interactive live experience. Because regardless of where the viewers sit, they will experience the show up close.

2019

KALEIDOLUNA

DJ BoBo set a new audience record with the tour in the 27th year of his career. Around 175,000 fans came to 22 cities in Germany and Switzerland. The tour was more successful than all his previous shows and the anniversary tour two years ago. DJ BoBo, who has received numerous sold-out awards over the past few weeks, was overjoyed: "All the preparation and effort in advance has paid off. That was one of the best shows we've ever put on. Everything was right. The stage, the crew in front of and behind the scenes. It was always impressive every evening with the enthusiasm with which the people met us. I just enjoyed every show myself."

2017

MYSTORIAL

25 years! DJ BoBo celebrated his big anniversary tour with Mystorial. At Mystorial, viewers experienced an exciting journey through time, from the beginning of mankind to the year 2032, through different eras and countries. During the fascinating and at the same time entertaining journey, DJ BoBo presented new songs, but above all his big hits, which have lost none of their popularity and fire today. Imaginative costumes and pyrotechnics amazed the fans. Just like the impressive stage, which kept changing optically as if by magic.

2014

Welcome To My Crazy Circus

On April 30, 2014, DJ BoBo celebrated the start of his forthcoming European tour with perhaps the craziest circus in the world. A giant clown, spectacular video, light and pyro effects, an exquisitely choreographed dance show, impressive artists, an excellently cast band with Jesse Ritch as a special guest, and of course lots of DJ BoBo - that's the recipe for the latest Stroke of genius by the Swiss megastar. Based on the pre-sales, one thing is already certain: Circus will be the most successful DJ BoBo tour of all time. 230,000 tickets are expected to be sold. At the start of the tour, enthusiastic fans in the sold-out Max-Schmeling-Halle in Berlin left no doubt: DJ BoBo has outdone himself once again. The breathtakingly large stage turns out to be a gigantic clown who transforms the hall into an arena that can hardly be surpassed in terms of entertainment value. This alone has it all technically: A sophisticated light show and state-of-the-art video mapping allow rapid scene changes and even allow DJ BoBo to talk to the clown - or to dance with his own projection in the background.

2012

DJ Bobo Dancing Las Vegas Tour

For the unbelievable 20th stage anniversary in 2012, probably the best-known Swiss, DJ BoBo, is now touring Germany with his brand new "Dancing Las Vegas" show. In a two-hour program DJ BoBo presents brand new songs from his album "Dancing Las Vegas" and many of his numerous world hits. DJ BoBo promises in advance: "With this show I'm bringing a piece of Las Vegas to Europe. It will be even more spectacular, even bigger, even more glamorous and will offer even more entertainment than my previous shows." This time, eight trucks are transporting the huge stage from city to city. It has one of the largest show stairs in the world as well as catwalks and performance areas on 4 levels. At the center is an oversized Cadillac. Tingling dance scenes under a 12 meter high waterfall are also among the highlights of the show, as are the high-tech light spectacle and the numerous pyro effects. DJ BoBo is accompanied by 22 dancers and musicians from three continents (America, Asia, Europe). More than 80 costumes and props in a Las Vegas & glamor look were developed and manufactured especially for this show. The acapella singers "Sonic Suite" from Germany appear as guests. The viewers, who have been loyal to him for many years, appreciate the effort that goes into the shows. Whole families make pilgrimages to his performances and more than 150,000 tickets have already been sold for the current tour than ever before.

2010

fantasies

HIGHER, FASTER, DJ BOBO! In any case, this slogan applied to the stage show "Fantasy". But the absolute highlight of the show was the most unbelievable stage construction of all time. A 6-armed giant, as high as a multi-storey house, represented the stage and was the center of the spectacular show. The stage shone in great colors and offered the audience unique light and special effects. Magical costumes in a "fantasy look" were specially made for this show, sometimes elf-like, sometimes very futuristic. And what started as a drum duel between DJ BoBo and his band drummer ended with a pompous drum inferno with a drummer group "Surfdrummers" from Switzerland. The "fantasy show" reached its climax in the fantastic and very excitingly implemented bow and arrow shooting scene in which DJ BoBo took part and sunk a flaming arrow into a target marked on the stage. More than 200,000 visitors saw the "fantasy show".

2008

Vampires Are Alive

At the brilliant tour opening concert on Wednesday, April 30, 2008 in Oberhausen (König Pilsener Arena) Germany, DJ BoBo wowed the audience with his lavish show "Vampires Alive". DJ BoBo and fans celebrated a wild party together from the first to the last note.

2006

Pirates Of Dance

After the CD "Live in Concert", DJ Bobo retired to his Swiss homeland. No TV, no radio, no touring. "It was a deliberate break," he says in retrospect. "The right time for a creative break. The batteries had to be recharged and new influences had to be processed. Hardly anyone has converted the breaks and beats of the dance floor euphoria of the late eighties into pop music as consistently as DJ Bobo. And no one has demonstrated such an unerring instinct for international hits for years. DJ Bobo used the period of rest to completely realign his complex work as a musician, show developer and independent label operator. "We worked very differently this time," he says. "I've always been fascinated by this pirate story, so the title "Pirates of Dance" was clear right from the start. And then, like a film score, we worked towards an end goal. We decided early on to make a complete concept album out of it. But inspired by this theme, the sounds have become more angular and edgy." And so an unusually rocking solo guitar thunders through the single release "Pirates of Dance". DJ Bobo also lets it rip under the skull and crossbones flag. 2006 saw a world premiere for a new dream team in international pop music: DJ BoBo and Sandra, the mega-icons of the 80's, got together in the studio for DJ BoBo's single "Secrets Of Love". After 14 years, the time had finally come, the first official "Greatest Hits" album was released. A great piece of musical evidence that DJ BoBo has constantly evolved, from Eurodance to Dance Pop, so to speak, and is still one of the greats in the music business today.

2002

The tenth anniversary

Celebration - This song gets to the heart of DJ BoBo's career like no other title. He felt lust while putting his concept album together, duets with the No Angels "Where Is Your Love", Melanie Thornton "Love Of My Life", Emilia "Everybody", Irene Cara "What A Feeling", ATC "Together", Tone" Lonely 4 You" and the Swiss musician Gölä "Tell Me Why". At the beginning of April 2002, the "ten years" was celebrated with a big TV anniversary show in the Arena Oberhausen (D) "DJ BoBo - Celebration - The 10th Anniversary Show". At the end of March 2003 he took the audience on a journey through time on his "Visions" tour.

2002

The Chihuahua Story!

It started with an inquiry from Coca-Cola Spain, who were looking for an artist to produce a song for their new campaign. Condition: It had to happen within 10 days and it should be a mambo. A case for the congenial duo DJ BoBo and Axel Breitung. The result was the single "CHIHUAHUA" which reached number 1 in the Spanish charts within a few weeks. From Spain DJ BoBo went to Mexico. And there, too, the song reached number 1 in the charts at the beginning of 2003. In France, "CHIHUAHUA" became the "summer hit of 2003" and sold over 1.2 million singles. In Switzerland, DJ BoBo achieved his new personal chart record with "Chihuahua": ten weeks at number 1 in the single charts.

2001

Planet Colors - The Show!!!

Within 7 months DJ BoBo and Axel Breitung composed, wrote and produced the album "Planet Colors" (2001). Each song stands for a new color and reflects the different feelings in a breathtaking variety. Among others with a "favorite song from my youth" the song "What A Feeling" as a duet with Irene Cara. On his sixth European tour, DJ BoBo showed why he is celebrated as a megastar and loved as a person. A high-tech staging a colorful feast for the senses awaited the visitor. The album "Level 6" was released in October 1999 and immediately after its release it reached number 1 in the Swiss hit parade and was awarded platinum (Switzerland) and gold (Germany). During the "World In Motion" tour, DJ BoBo & his crew were already thinking and making new plans for the Magic show. The stage, which miraculously transformed into the most diverse locations, was a structure of magical proportions. "Special Guest" of the Michael Jackson History TOUR 1996 As a special guest on the Michael Jackson "History" tour, DJ BoBo & crew were able to demonstrate their skills at the concerts in Prague, Budapest, Bucharest, Moscow and Warsaw. A childhood dream came true for DJ BoBo. At the same time, however, this meant a very hectic time for the whole crew, since these concerts were already running parallel to the start of DJ BoBo's 'World In Motion' European tour (27 concerts in the largest halls in Europe). Special guest supporting DJ BoBo was "N Sync" with Justin Timberlake! With the release of the album "World In Motion" at the end of September '96 he broke all previous records. In March '96 he started the "Love Is The Price" tour. Special guest in the opening act were the still unknown "Backstreet Boys"! With "Freedom", another single release by DJ BoBo was awarded gold in Germany. DJ BoBo was the first act in Germany to set a new record with eight gold records in a row. In autumn 1994 the second album "There Is A Party" was released! DJ BoBo landed the summer hit of '94 with the single "Everybody" - it came in at number 2 in the German single charts, stayed there for many weeks and was certified platinum for over 500,000 units sold in Germany. After completing nine years of school, René Baumann decided to do an apprenticeship as a baker and confectioner (1984). In those days of breakdance and electric boogie, however, René felt his musical streak more and more intensely... With his acrobatic dance style, he won the Swiss championship title in show dance in 1987. In the year '85 he started as a DJ in the youth center Aarau, and the name "DJ BoBo" also comes from this time. This was his "Graffiti Tag" and nickname. Just one year later he took second place at the Swiss DJ Championships. As a professional DJ in the Don Paco discotheque (1986-89 in Wohlen) and later in Hazyland (1990-91 Lucerne), he was able to pursue his interests and gain a lot of experience until he decided to produce his own maxi single. The first disc "I Love You" was born (1989). First stage appearances in various Swiss discotheques followed. The creation of the next two singles "Ladies In The House" and "Let's Groove On" (1991) was followed by a second club tour. After these first successes in his home country, the international breakthrough came with the super hit "Somebody Dance With Me", which exceeded all expectations: released in early November 1992, this song was in the top 10 in many countries and received gold records in Germany, Switzerland, Austria, as well as in Israel, Australia and Sweden.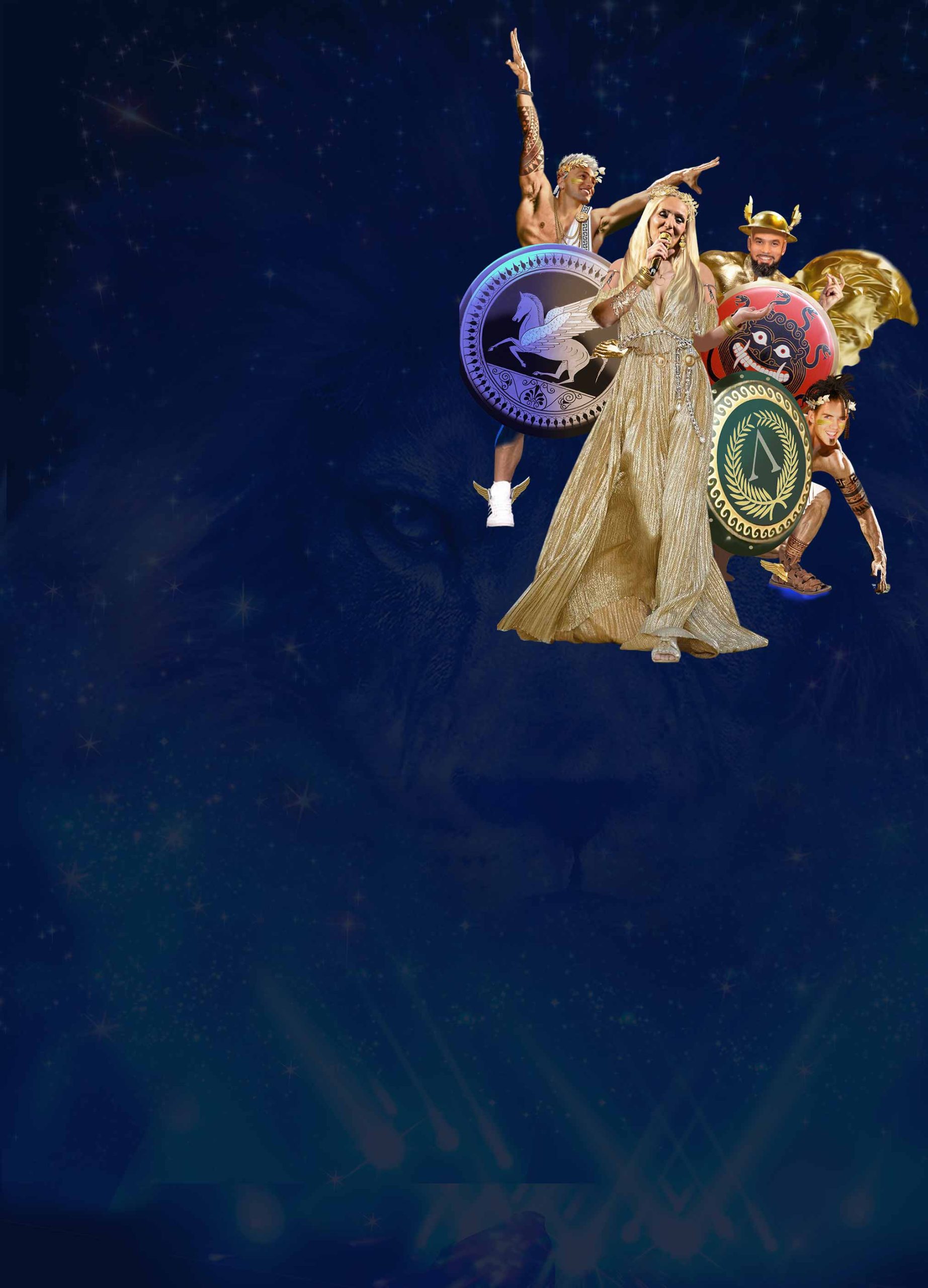 CONTACT
Yes Music AG / DJ BoBo Management
Breitenweg 6
6370 Stans / Switzerland
Email: yesmusic@yes.ch

ORDER AN AUTOGRAPH
Send a self-addressed and stamped return envelope to:
If you would like to receive additional information such as tour dates and news by email, 
then enclose a short note with your email address in the reply envelope. 
From Germany & Austria to:
Trend RK e.K.
Eggerstr. 15
D-94469 Deggendorf
Please send an envelope with 0,85 € postage.
As well as for a DIN A 5 autograph card an envelope with 1,60 € franking.
Please stamp sufficiently (card size A5): Austria 3.70 €

From Switzerland: 
Yes Music AG
"Autograph request DJ BOBO"
Breitenweg 6
CH-6370 Stans
Please stamp sufficiently Switzerland: 0.90 CHF